A new book recently came my way, courtesy of the author, that I think many of you will enjoy. "Vietnam Convoy Trucker", written by William E. (Bill) Patterson, who served in Vietnam with the 319th Transportation Company, an activated Army Reserve Unit from Augusta, GA from 1968 to 1969, is a lively and entertaining memoir of his time there. In short it is a "good read".
Bill's book provides you the opportunity to sit down with a Vietnam Comrade and learn through a series of his memories what it was like to be a convoy driver of a 5-ton cargo truck, Number 36, during a one year period of the Vietnam War. All of us had our jobs while in Vietnam, but it is not often we get the chance to figuratively "ride shotgun" with one of our fellow veterans who delivered to places like Quan Loi many of the supplies we depended upon to survive and fight the war.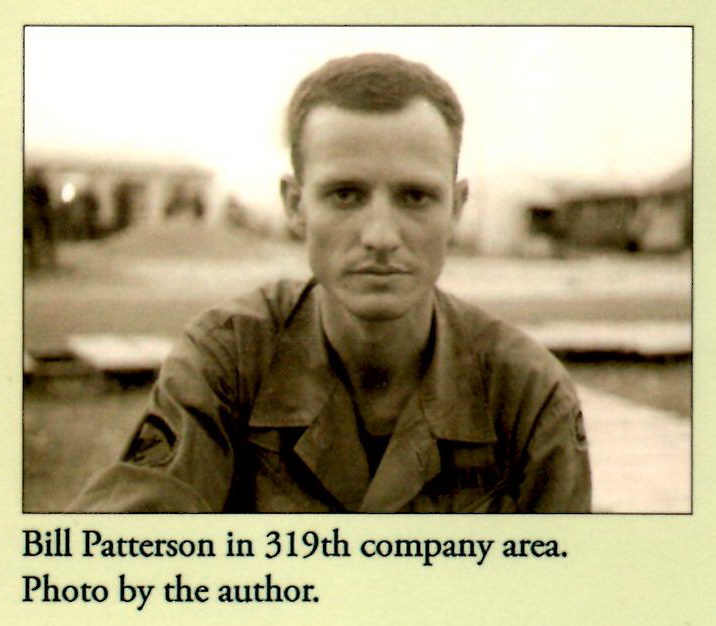 The book is laid out in a series of short stories or remembrances which makes it easy to pick it up and read a few and come back later for more. As with any old friend's stories, we willingly accept a bit a repetition in the telling of a good story, and Bill's book contains a touch of this repetition, but his stories of the places and experiences he encountered are so interesting those repetitions can easily be overlooked.
Bill ran convoys to Quan Loi regularly and his description of Quan Loi is as follows"
"My memory of the Quan Loi area is strong. I feared the danger at this base. The woods and jungle are thick almost up to the perimeter. An entire army could and probably did approach Quan Loi many times without being detected. The base had fewer than one thousand American soldiers and was really isolated."
Those of us who served at Quan Loi would agree with Bill's assessment now, but I for one always felt I was lucky to serve there rather than humping out in the field. Guess how you look at life is always relative thinking.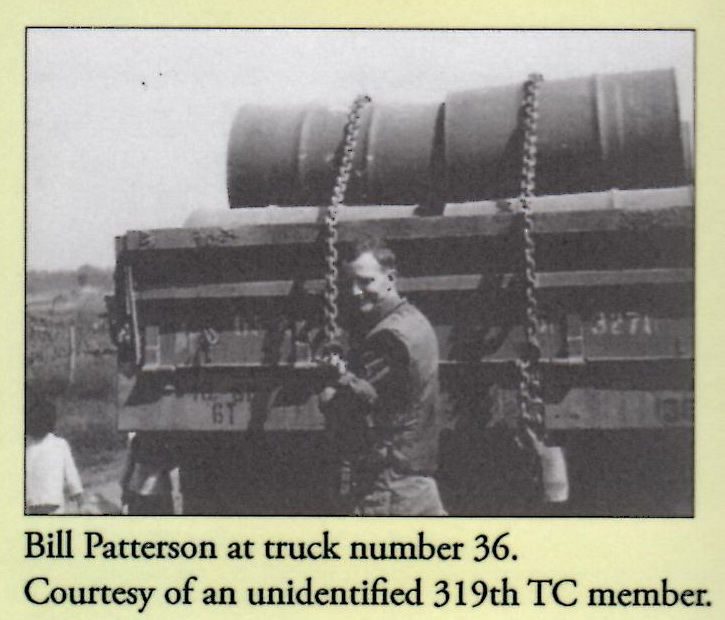 "Vietnam Convoy Trucker" is filled with color photographs taken by various members of his company which greatly add to the enjoyment of his stories, but make it worth the added cost of the book.

Like many who served in Vietnam Bill Patterson looks back at the dangers, both real and imagined, he faced in Vietnam and credits his Lord in watching over him and returning him home safely. I think we all of us who made it home safely should remember that.
All of us who served in Vietnam owe guys like Bill Patterson and all the other Vietnam Convoy Truckers a great deal of gratitude for risking their lives each day while they were out on the roads of Vietnam bringing us the supplies we needed to make it through each day.
Reviewed by John Wavra
8-27-2015
The book is published by xulon Press and is available at:
xulonpress.com/bookstore
barnesandnoble.com
Amazon.com
<![if !supportLists]> · <![endif]> Vietnam Convoy Trucker
Paperback: 202 pages
<![if !supportLists]> · <![endif]> Publisher: Xulon Press (October 29, 2014)
<![if !supportLists]> · <![endif]> ISBN-10: 1498413080