This is a place for items that appeared on the News Flash Page that may still be of interest. Items are listed in no particular order. Some links may no longer be working links.
---
Vietnam in the News
Gen. Donn A. Starry, Cold War Strategist, Dies at 86
"Don A. Starry, a retired four-star general and the chief architect of the cold war military strategy for repelling a tank-heavy Soviet invasion of Western Europe, died on Aug. 26 at his home in Canton, Ohio. He was 86.....
Among his assignments during a 40-year military career, General Starry commanded the 11th Armored Cavalry Regiment in Vietnam, leading its attack into Cambodia in 1970, and the V Corps in Germany. He retired in 1983." Read More at NYTimes.Com September 21, 2011
See Additional Obituary at WashingtonPost.Com - Click Here
---
Nguyen Cao Ky, South Vietnam Leader, Dies at 80
"Nguyen Cao Ky, the flamboyant former South Vietnamese Air Force commander who served for two years as his country's wartime leader, then fled to the United States when Saigon fell to the Communists, died Saturday [July 23, 2011] at the age of 80.

Mr. Ky died at a hospital in Kuala Lumpur, Malaysia, where he was being treated for a respiratory infection, a nephew, Peter Phan, told The Associated Press." Read the complete obituary at the New York Times.com
See Charles Lincoln's memory of Ky visiting Bravo Btry 6/27th Arty at Gio Lin in 1967.

---
Jane Fonda: QVC axed appearance over Vietnam War comments
"Jane Fonda says she's been banished from QVC amid concerns about her political past. The network says it was a routine programming change..." Read the complete story at The Christian Science Monitor.com

On her blog -- www.janefonda.com -- Fonda posted a detailed account of her trip to Hanoi." Read her side of the story and be your own judge whether she has been unfairly labeled as a traitor.
Army identifies more Vietnam-era draftees still serving than even it had realized
"WASHINGTON — When Command Sgt. Maj. Jeff Mellinger announced he was retiring from active duty, the Army thought it had lost its last Vietnam-era draftee. Turns out there were more.

At least two other soldiers, Chief Warrant Officer 5 Ralph Rigby and Chief Warrant Officer 4 Franklin Ernst, also were drafted during that era and have continuously served on active duty.
Rigby, 58, who was drafted in..." Read the complete story at the WashingtonPost.com
Cannon King's Obituary Added To Memorials & Obituaries Page
A recent posting in the now up and running site Guestbook by a former 1st Cavalry solder brought us the sad news of the passing of John Zmarthie. John was an early photo contributor to this website (back in 2003). His photos can be found in three locations on the site and helped complete the FDC Tour, having served in FDC in 1968-69, and the Firing Battery Map Pages. Many thanks to Bob Shearer for his posting. Unbeknownst to us, John passed in May 2006. We regret it took us this much time to add his Memorial to the site. We hope others will keep the site informed if they learn of any other Cannon King's passing.
Medal of Honor recipient Col. Robert L. Howard dies at 70
"Robert L. Howard, 70, one of the Vietnam War's most highly decorated servicemen who received the Medal of Honor for leading fellow soldiers out of an ambush and fending off more than 250 troops during a two-day siege deep in enemy territory, died Dec. 23 [2009] of pancreatic cancer at a hospice in Waco, Tex.

In addition to the Medal of Honor -- the military's highest award for valor -- Col. Howard received two awards of the Distinguished Service Cross, the Silver Star, the Defense Superior Service Medal, four awards of the Legion of Merit, four Bronze Star Medals and eight Purple Hearts." Read complete obituary on WashingtonPost.com
Nona E. Graham Passes at Age 91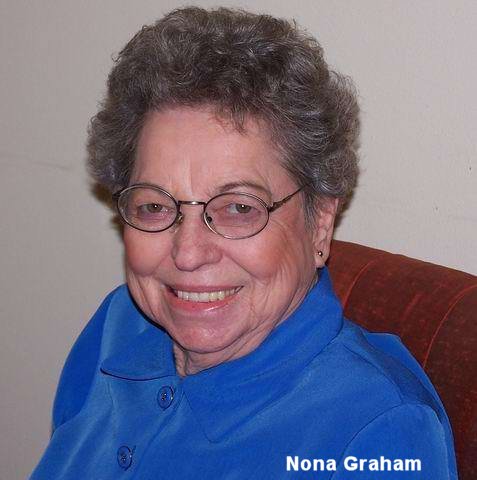 It is with sadness to announce the passing of Nona E. (Bessie) Graham, friend and content contributor to this website and mother of fellow Cannon King, Gary Graham. Mrs. Graham died at 12:14 p.m. on Thursday, October 8, 2009 after a short illness. She will be laid to rest Friday, October 16, 2009 in Green Hill Cemetery, Lindsay Oklahoma with Rev. Joseph Wingate officiating.

At the young age of 86 years Nona Graham contributed her first story to this website. In "Hand Delivered Mail", Nona wrote from a mother's point of view her thankfulness to a thoughtful local mail clerk who called her on a Sunday to inform the worried Grahams there was a letter from Vietnam from her son, Gary, and it could be picked up if they came to the back door of the post office. Only in a small town such as Lindsay, Oklahoma could this be possible.
In successive well-written stories - "The Wall", "An Easter Memory" and "Every Year About This Time", Nona continued to provide us with here special insight of the lessons learned from her experiences of having a son stationed in Vietnam. Nona was able to put down in words a sample of emotions that each of our mothers, fathers and wives must have experienced during those Vietnam years.
We send our condolences to Gary Graham and the other members of Nona Graham's Family. As long as this website exists she will be remembered by her adopted Cannon Kings.
Vietnam in the News
Vietnam in HD - 3 Night Event Begins Nov. 8 at 9/8c on History.com

"It's not the war you know. It's the war they fought.

Two years after the release of its landmark Emmy-winning series WWII in HD, HISTORY shifts its focus to a new generation and one of the most controversial chapters in American history, the Vietnam War. Vietnam in HD will immerse viewers in the sights, the sounds and the stories of the Vietnam War as it has never before been seen. Thousands of hours of uncensored footage--much of it shot by soldiers in action--will detail every critical chapter of the conflict. The war will unfold onscreen through the gripping firsthand accounts of 13 brave men and women who were forever changed ..." Visit the History.com for more information.
Catch the Rerun if you can- it's worth your time!
11th ACR Troop Honored 40 Years Later
Members of Alpha Troop, First Squadron, 11th Armored Calvary Regiment were honored by President Obama in the White House Rose Garden on October 20, 2009. Obama held the ceremony to celebrate the awarding of a Presidential Unit Citation to Alpha Troop for its "extraordinary heroism and conspicuous gallantry" in the fight to.
The battle to save 80 American soldiers who were pinned down by an enemy battalion took place on March 26, 1970 at a place near the Cambodian border. Congratulations, Blackhorse Troopers! Read more about the honor and the battle here at WashingtonPost.com.
---
Repairs begin at Vietnam Veterans Memorial in DC
WASHINGTON — Repair work was under way Wednesday at the Vietnam Veterans Memorial on the National Mall as a private memorial fund took over landscaping and maintenance of 13 acres from the National Park Service. Read more from the Associated Press
---
Are We Getting Old or What? Never Thought I Would See the Day!
Military enthusiasts begin re-enacting Vietnam War - The Associated Press
Vietnam re-enactors have no national organization, but participants say Vietnam War groups are popping up around the country. Events were staged earlier ... Click Here
---
Ex-Army soldier Calley involved in My Lai massacre says he's 'very sorry ...
Los Angeles Times
"Speaking in a soft, sometimes labored voice, the only U.S. Army officer convicted in the 1968 slayings of Vietnamese civilians at My Lai made an extraordinary public apology while speaking to a small group near the military base where he was court-martialed." Click Here
---
Exposure To Agent Orange Linked To Prostate Cancer In Vietnam Veterans
ScienceDaily (Aug. 5, 2008) — UC Davis Cancer Center physicians today released results of research showing that Vietnam War veterans exposed to Agent Orange have greatly increased risks of prostate cancer and even greater risks of getting the most aggressive form of the disease as compared to those who were not exposed.
For more information on Agent Orange Click Here
Wishing You the Best This Memorial Day Holiday!
Many of us remember when Memorial Day was always celebrated on May 30th until Congress changed it to the last Monday in May so that many of us could have a 3-day weekend. This year it falls on the the 25th. Sometime during these three days I hope you will take a few minutes to visit the "In Memoriam" section of the website to remember our comrades who were not as lucky as all of us and who lost their lives in the service of our country.

Please especially note a new name to the "In Memoriam" section this year - PFC Leonard Martin, Jr. of Bravo Battery who was killed at Gio Linh on April 30, 1967. PFC Martin was there at Gio Linh near the DMZ when Bravo Battery was temporarily assigned to the 2/94th Artillery as their D Battery. Since the Marines had no heavy artillery at that time Bravo Battery was welcomed the the Marines. The2/94th Artillery soon arrived and Bravo joined them and fired in support of the Marines. Bravo Battery was awarded a Combat Commendation for its heroic service there. Records show that it was Bravo Battery that fired the first artillery round into North Vietnam in the war.

When the "In Memoriam" section was added to the website several years ago the database that was consulted for a listing of those Killed In Action "incorrectly" listed PFC Martin as a member of the 2/94th and his name was therefore not listed as a 6/27th Artillery Casualty. Many thanks to PFC Martin's brother, Ed, for recently pointing out this oversight.
---
"Military Innovator Sought New Approach to Battle in Vietnam
Victory H. Krulak, 1913-2008 An unconventional thinker in the ultimate hierarchy, Lt. Gen. Victor H. Krulak dreamed up new ways to bring force to bear on U.S. military opponents, and clashed with the Pentagon over strategy in Vietnam while serving as Marine commander in the Pacific basin." Courtesy The Wall Street Journal January 3-4, 2009.
---
Newly released tapes show President Johnson worried about Vietnam peace talks, Nixon associates
By KELLEY SHANNON , Associated Press
AUSTIN, Texas - In the last months of his administration, President Lyndon Johnson voiced worry over the Vietnam peace talks and stridently suggested that associates of Richard Nixon were attempting to keep South Vietnam away from the table until after the 1968 election, recordings of telephone conversations released Thursday show.

"This is treason," Johnson said, referring to people close to Nixon, during a conversation with Senate Republican leader Everett Dirksen. The Democratic president never accused the Republican who would succeed him of treason, but said, "If Nixon keeps the South Vietnamese away from the (peace) conference, well that's going to be his responsibility." From the Star-Tribune.com
To listen to the Johnson tapes in MP3 format from the LBJ Library click here. Think you will find them fascinating.
---
AARP Bulletin January 7, 2009, Includes Quan Loi Vet's Story:

What I Really Know About the First Snow: Welcome Home
By Bert L. Murphy Jr.

"I am a native Michigander and 63 years old, so I've seen a lot of first snows. Though I don't remember my first snow as a child, I will always remember one as a young man.

In December 1967 I had just turned 22, left my home in Fruitport, Mich., and arrived in Quan Loi, Vietnam. I was a heavy equipment operator with the 1st Infantry Division. For the next 12 months all I experienced of the weather was heat, rain and dust. The dust in the dry season would get so thick on the dirt roads that vehicles would leave deep tracks similar to those left in snow. When I saw it, I thought of home and Michigan winters..." Read it Here.
---
Cannon King Chosen Disabled Veteran of the Year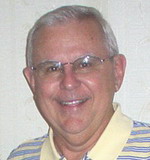 It was announced that Norman Wolfinger (Sep68 to May69), former member of Charlie, HHB and finally, Alpha Battery 6/27th Artillery was named the 2007 Disabled Veteran of the Year. Norm was injured in the early morning hours of May 13, 1969 at Quan Loi Base Camp, Vietnam from a barrage of rocket and mortar fire while on guard duty with Wayne Thomspon.
Quickly medivaced south to the 93rd Medivac Hospital at Long Binh he was soon on his way to the 106th General Hospital in Japan. After two weeks he was airlifted to Walton Army Hospital in Ft Dix, NJ and was finally sent home to Pennsylvania in March 1970.

Upon early medical discharge Norm went on to take advantage of DAV programs and obtained a law degree from the University of Florida. In 1984 Norm was elected States Attorney for Brevard County in Florida where he has been reelected to six consecutive four-year terms. Click Here to read a reprint of the article published in the DAV Magazine in pdf format or view the entire July/August DAV Magazine. (Choose "News & Info" then "DAV Magazine from menu)

Congratulations, Norm, for this great and well-deserved honor and the subsequent honor you add to the 6/27th Artillery by your acceptance of this award in New Orleans next month! It is indeed an honor to all of us who call you friend, comrade and fellow Cannon King.
---
Listen to a recording of the battle sounds Norm recorded in the early morning hours of May 12, 1969 - the day before he received his injury. Norm combined this audio recording with photos he had taken of the HHB and Alpha Battery at Quan Loi in the previous month and sent as a video to the site in May 2004. Click Here to Hear and See

If you would like to extend congratulations to Norm his email address is in the Roster or you can send them to abattery6-27tharty@quanloi.org and they will be forwarded to him.
---
Vietnam Veterans Memorial Turns 25
Like most capital cities, Washington, D.C., has its share of monuments and memorials. November 13, one of those monuments, the Vietnam Veterans Memorial, marks its 25th anniversary. As VOA's Susan Logue reports, the once controversial memorial has become a powerful symbol and a place of healing for many Americans. VOANews.com
---
Historians divide on Vietnam's lessons for Iraq By Tom Shanker
WASHINGTON: The American withdrawal from Vietnam is widely remembered as an ignominious end to a misguided war - but one that cleared a path for Vietnam to become a unified and stable nation, with healthy ties to the United States. Now, in urging Americans to stay the course in Iraq, President George W. Bush is challenging that history. Bush delivered a rousing defense of his Iraq policy on Wednesday, telling a group of veterans that "a free Iraq" is within reach and warning that if Americans succumb to "the allure of retreat," they will witness death and suffering of the sort not seen since the Vietnam War. International Herald Tribune.com
---

Charlie Battery Members Hold Mini-reunion
Six members of Gun #1, Charlie Battery - 1970-71, held a reunion in a small town near Niagara Falls, New York on June 1-3, 2007. Former Gun Chief, Ken Wright reported it was great to meet with his crew again after more than thirty-six years. Click here to view photo and story.
---
Ancestry.com releases 90 million war records, from Jamestown to Vietnam
On Thursday, (May24) Ancestry.com unveils more than 90 million U.S. war records from the first English settlement at Jamestown in 1607 through the Vietnam War's end in 1975. The site also has the names of 3.5 million U.S. soldiers killed in action, including 2,000 who died in Iraq.

"The history of our families is intertwined with the history of our country," Tim Sullivan, chief executive of Ancestry.com, said in a telephone interview. "Almost every family has a family member or a loved one that has served their country in the military."

The records, which can be accessed free until the anniversary of D-Day on June 6, 2007, came from the National Archives and Records Administration and include 37 million images, draft registration cards from both world wars, military yearbooks, prisoner-of-war records from four wars, unit rosters from the Marine Corps from 1893 through 1958, and Civil War pension records, among others. MercuryNews.com Visit Ancestry.com military records page.
---
Drafted 40 years ago, soldier finally retires
FORT BLISS, Texas — One of the last Vietnam-era Army draftees retired Wednesday, 40 years after first donning a uniform. ---- Chief Warrant Officer Robert Rangel, 61, didn't plan on a four-decade Army career. When his draft number came up in 1967, he was trying to "fly below the radar" as a college student at what was then Texas Western College in his hometown of El Paso. But his grades weren't great and then "I got caught," Rangel said Wednesday with a wide smile. Houston Chronicle
---
Pickett's Charge
In a 1971 CBS News clip, Vietnam vet Delmar Pickett Jr. describes an airport spit incident. Were veterans spat upon as they returned from serving in Vietnam? When Holy Cross College scholar Jerry Lembcke studied the allegations for his 1998 book Spitting Image: Myth, Memory, and the Legacy of Vietnam, he found no evidence to back the claim. Slate.com What do you think? - Now you have a chance to relate your experience. Visit the site Bulletin Board to read and post your comments.
---
Wildlife makes comeback on Ho Chi Minh Trail
Cambodia, conservation group shelter species in biodiversity preserve -
KEO SEIMA, Cambodia - Four decades after U.S. warplanes plastered it with bombs, a remote corner of the old Ho Chi Minh Trail in Cambodia is making a comeback as a treasure trove of endangered wildlife. AP via MSNBC.com
---
Retired Army aviator to receive Medal of Honor for Vietnam valor
MANCHESTER, Wash. (AP) -- A retired Army officer whose wing man in a Vietnam helicopter mission was awarded the Medal of Honor in 2001 has also been named to receive the nation's highest military decoration. Retired Maj. Bruce P. Crandall, a native of Olympia, was told Friday that he would receive the award from President Bush in a ceremony at the White House on Feb. 26. An announcement also was posted on an Army Web site. The Columbian.com
---
Where Memory Endures
After 25 years, the Vietnam Veterans Memorial casts a long shadow.
This week the American Institute of Architects is honoring the Vietnam memorial with its Twenty-five Year Award, for a work that's stood the test of time for a quarter century. Newsweek on MSN.com
---
Vietnam Plans to Build $33 Billion High-Speed North-South Railway
HANOI, Vietnam (AP) -- Vietnam plans to build a US$33 billion high-speed railway system that would cut the 1,600-kilometer (1,000-mile) trip from Hanoi to Ho Chi Minh City by two-thirds, the government has announced. AP on Yahoo Business
---
War on Terror More Expensive Than Vietnam
The Vietnam War lasted ten years and cost the equivalent of $662 billion -- the War on Terror is set to surpass that price tag in 2007. In fact, according to some economists, it already has -- five times over. Der Spiegel Online International
---
American Legion Head's Record Challenged
BOSTON Dec 3, 2006 (AP)— The national commander of the American Legion never served in Vietnam although he describes himself as a "Vietnam veteran," a newspaper reported Sunday... Paul A. Morin, who was elected Aug. 31 to a one-year term as commander of the nation's largest veterans organization, spent his time in the Army from 1972 to 1974 at Fort Dix, N.J., The Boston Sunday Globe reported. ABCNews.com
---
Vietnam's Psychological Toll on Troops Revised Downward
08.17.06, 12:00 AM ET THURSDAY, Aug. 17 (HealthDay News) Forbes.com -- A new and exhaustive analysis of military records could rewrite the history books on how many U.S. soldiers suffered post-traumatic stress disorder (PTSD) after serving in Vietnam.
---
US-Vietnam: From enemies to friends
By Julian Pettifer
BBC Radio 4's Crossing Continents
Four decades on, the trauma of the war between the US and Vietnam is beginning to fade, and the two countries are undergoing a transformation in relations. news.bbc.com
---
Kissinger told China communist takeover in Vietnam was acceptable
WASHINGTON (AP) - Former U.S. secretary of state Henry Kissinger quietly acknowledged to China in 1972 that Washington could accept a communist takeover of South Vietnam if that evolved after a withdrawal of U.S. troops - even as the war to drive back the Communists dragged on with mounting deaths.

The late U.S. president Richard Nixon's envoy told Chinese Premier Zhou Enlai: "If we can live with a communist government in China, we ought to be able to accept it in Indochina." CBCNews World
---
Personal data on millions of US veterans stolen
WASHINGTON (Reuters) - Personal data on 26.5 million U.S. veterans was stolen from the residence of a Department of Veterans Affairs employee who was not authorized to take the material home, exposing them to possible identity theft, the department said on Monday.
The data included names, Social Security numbers and dates of birth for the military veterans and some spouses, the department said, although there had as yet been no indication it had been used for identity theft. The electronic data related to everyone discharged from the military since 1975. Yahoo News
---
Punchbowl plaque honors Vietnam vets
Thirty-one years after the fall of Saigon, Vietnamese expatriates yesterday dedicated a plaque at the National Memorial Cemetery of the Pacific in tribute to U.S. military forces, along with those of allied nations, who fought side by side with South Vietnamese armed forces. Honolulu Advertiser
---
Debate over Vietnam War Continues Decades after it Ended
Historians and former policymakers during the Vietnam War gathered over the weekend to analyze the origins and reasons for America's failed intervention in Southeast Asia and whether its lessons were being applied to today's war in Iraq. Voice of America.com
---
Iraq As Vietnam Disappointments on the homefront. By Dexter Lehtinen
"I feel like we're winning the war over here and we're losing the war back home." These were the words of a Marine corporal at Camp Fallujah, Iraq, just a few weeks ago. National Review Online
---
Vietnam and Iraq: Six Stages of Deception
On the eve of the 38th anniversary of the Tet Offensive, it is instructive to study the parallels between the Vietnam debacle and the current situation in Iraq. Analysis: by David Robson and Richard Krohn - Baltimore Chronicle and Sentinel
---
Vietnam bans fruity website name
A website hoping to promote grapefruit in Vietnam has been banned from using the fruit's name because of official fears of a mix-up with a penis. BBC News
---
Korea Orders Agent Orange Payments
SEOUL, South Korea - A South Korean court ordered two U.S. manufacturers of the defoliant Agent Orange to pay $62 million in medical compensation Thursday to local veterans of the Vietnam War and their families. AP via Yahoo News
---
"The war was always in the background."
Marc Levy, an Army veteran of the Vietnam War and a Gloucester resident, said during his years traveling through Central America and Southeast Asia, the repercussions of his tour in 1969 and 1970 seemed to be shaping his actions, but it never occurred to him at the time that the war might be haunting him. (Reprinted from the Gloucester Daily Times) You can read some of Marc's work here.
---
Hero in Vietnam rescue dies at 62
Associated Press NEW ORLEANS - Hugh Thompson Jr., a former U.S. Army helicopter pilot honored for rescuing Vietnamese civilians from his fellow GIs during the My Lai massacre, died early Friday. He was 62. Houston Chronicle. com also the CBC News.com
---
Lesson from Vietnam - Opinion > op/ed - By Gordon Livingston
To those of us who were in Vietnam and who came home to watch another 33,000 troops die before we finally left, the Bush administration arguments about "staying the course" have a familiar ring. With Vietnam, we were told that if we left too soon, the South Vietnamese government would fall and America's standing and credibility in the world would be compromised. There would be a "bloodbath" as the North Vietnamese took revenge on our South Vietnamese allies. Other governments in Southeast Asia would fall like dominoes under the influence of the Communists. And we would be abandoning our POWs. baltimoresun.com
---
"Reflecting on the Season" - A poignant AP photo at the Vietnam Memorial Wall in this mornings Omaha newspaper - Click Here to See
---
Poll: American attitudes on Iraq similar to Vietnam era
By Susan Page, USA TODAY
WASHINGTON — There are enormous differences between the war in Iraq and the one in Vietnam that defined a generation. The current conflict hasn't lasted as long, taken nearly as many American lives or sparked the sort of anti-war movement that marked the '60s and '70s. USA TODAY
---
Critique of intelligence on Vietnam kept secret
By Scott Shane The New York Times
WASHINGTON: The U.S. National Security Agency has kept secret since 2001 a finding by an agency historian that NSA officers deliberately distorted critical intelligence during the Tonkin Gulf episode that helped precipitate the Vietnam War, according to two people familiar with the historian's work. International Herald Tribune
---
Nixon's Vietnam-era defense chief calls for Iraq exit plan
WASHINGTON -- The defense secretary [Melvin Laird] who served under President Richard M. Nixon during the Vietnam War is warning that the United States is repeating in Iraq some of the mistakes that led to public disillusionment and ultimate defeat in Vietnam, including the impression that there is no clear goal for victory or a detailed, well-described plan to bring US troops home. Melvin R. Laird, who led the Defense Department in the final years of the Vietnam War, writes in the next edition of Foreign Affairs magazine... The Boston Globe
---
Bird flu virus shows signs of evading newest drug
WASHINGTON (Reuters) - The feared avian influenza virus is showing signs it can evade the drug considered the first line of defense against bird flu, researchers said on Friday.

They found so-called resistant strains in a Vietnamese girl who recovered from a bird flu infection after being treated with Tamiflu. They also found evidence she was directly infected by her brother and not by chickens, a rare case of human-to-human transmission of the virus.
---
Vietnam's effort key to stopping spread of avian flu
60 million fowl getting shots to counter virus
Hanoi -- Villagers of Nam Trieu commune in Ha Tay province 30 miles southwest of Hanoi carry their squealing chickens and waterfowl by hand or in wire cages and baskets on the back of bicycles to a vaccination area. San Francisco Chronicle
---
Two Days in October - American Experience on Public Television

"Some stayed. Some went. All fought.

In October 1967, history turned a corner. In a jungle in Vietnam, a Viet Cong ambush nearly wiped out an American battalion, prompting some in power to question whether the war might be unwinnable. On a campus in Wisconsin, a student protest against the war spiraled out of control, marking the first time that a campus anti-war demonstration had turned violent.

American Experience presents Two Days in October, based on the book They Marched Into Sunlight by Pulitzer Prize-winning journalist David Maraniss. From director Robert Kenner (War Letters, Influenza 1918, John Brown's Holy War), this moving film examines the critical events that took place in the turbulent fall of 1967." Airing Monday October 17, 2005 on PBS (Check your local listings for exact viewing times in your area)
---
Iraq war 'costlier than Vietnam'
The monthly cost to the US of the war in Iraq is now greater than the average monthly cost of the Vietnam War, a report by two anti-war groups says. The report put costs in Iraq at $500m (£278m) a month more than in Vietnam, adjusted for inflation. BBC News
---
Vietnam Veterans of America to Coordinate Relief Effort for Hurricane Katrina
WASHINGTON, Aug. 31 /U.S. Newswire/ -- Vietnam Veterans of America National President John Rowan is calling on the organization's state councils, chapters, and members from across the nation to come to the aid of the millions of Americans affected by Hurricane Katrina. Yahoo News
---
Iraq media toll tops Vietnam
The number of journalists and support staff killed in Iraq since the start of the war in March 2003 now exceeds the toll among the media during 20 years of the Vietnam war, according to separate reports from two international journalists' organizations. BBC News
---
Hagel: Iraq growing more like Vietnam
Republican Senator says Bush should meet with protesting mom
WASHINGTON (CNN) -- Republican Sen. Chuck Hagel of Nebraska on Thursday said the United States is "getting more and more bogged down" in Iraq and stood by his comments that the White House is disconnected from reality and losing the war. CNN.com
---
See the war, following this message from our sponsor
Army recruiters buy advertising time on WarZone Web site.
SARAH BOXER New York Times - This month the Web site ifilm.com introduced a new "channel" called WarZone (www.ifilm.com/warzone) with film clips from World War II, Vietnam, Israel and Iraq. The Charlotte (NC) Observer
---
Kissinger finds parallels to Vietnam in Iraq
Former diplomat cites 'divisions in the United States'
Monday, August 15, 2005; Posted: 4:51 a.m. EDT (08:51 GMT) WASHINGTON (CNN) -- An architect of the U.S. war in Vietnam more than 30 years ago said Sunday that he has "a very uneasy feeling" that some of the same factors that damaged support for the conflict there are re-emerging in the 2-year-old war in Iraq. CNN.com
---
U.S., Vietnam to coordinate on Agent Orange remediation
(Kyodo) _ The United States and Vietnam opened a workshop Tuesday to coordinate methods to remove the effects of the defoliant Agent Orange in Vietnam, the U.S. embassy in Hanoi said. Yahoo Asia News
Stress-disorder claims face review
Washington (AP) The government is going to take a new look at the claims of about one-third of the military veterans who now get disability payments for post-traumatic stress disorder. Reprinted from the Omaha World Herald 08-12-05
---
U.S. Identifies Remains of Vietnam MIAs
By MARTHA MENDOZA, AP National Writer
Tue Aug 9, 9:23 PM ET - The remains of 12 servicemen listed as missing in action during the Vietnam War have been identified and are returning home, 37 years after they died in a fierce battle near the Laos-Vietnam border, the Defense Department announced Tuesday. Yahoo News
---
A moving memorial for Vietnam vets
By Jennifer Roy / Daily News Staff Sunday, August 7, 2005
WALTHAM -- Thousands of people, including a man who was born two days after his father was killed in action, are expected to pass through Gore Place this week when a moving, half-size replica of the Vietnam Veterans Memorial makes a stop in the Watch City. Metro West Daily News
---
Vietnam Vets Gaining Back Pride, Medals
Associated Press | August 05, 2005
PROVIDENCE, R.I. - Still in his Army greens, William Tallerdy barely had both feet back on American soil when a man came up to him, demanding to know if he was returning from Vietnam. Then, right there in the airport, the heckler punched the veteran in the face. Military.com
---
Hendrix used gay ruse to avoid Vietnam: book
AP - SEATTLE — Jimi Hendrix might have stayed in the Army. He might have been sent to Vietnam. Instead, he pretended he was gay. And with that, he was discharged from the 101st Airborne in 1962, launching a musical career that would redefine the guitar, leave other rock heroes of the day speechless and culminate with his headlining performance of "The Star-Spangled Banner" at Woodstock in 1969. CTV.ca
---
Palm Springs man reunites with Vietnam War rescuers
DAYTON, Ohio (AP) -- For 40 years, Frank Tullo dreamed of the day when he would be face to face with the four members of the 12th Tactical Fighter Squadron who saved his life after his plane was shot down over North Vietnam during the war. North County Times.com
---
U.S. Vietnam Commander Westmoreland Dies
CHARLESTON, S.C. - Years after the Vietnam War, retired Gen. William Westmoreland remained steadfast, proud of his command and of his support for a bigger military at a time when American casualties were mounting.

"I have no apologies, no regrets. I gave my very best efforts," Westmoreland told The Associated Press in 1985. "I've been hung in effigy. I've been spat upon. You just have to let those things bounce off."

Westmoreland died Monday of natural causes at Bishop Gadsden retirement home, where he had lived with his wife, said his son, James Ripley Westmoreland. He was 91. AP via Yahoo News
---
A discourse shaped by the Vietnam War
PARIS Wearing an elegant tweed jacket and sipping fruit juice in a Left Bank café here, the writer Duong Thu Huong hardly cuts a threatening figure. But Huong, 58, evidently does in her native Vietnam, where she has spent time in jail, has seen her books banned and for 11 years was denied a passport to travel abroad. International Herald Tribune
---
Vietnam War link confirmed between Agent Orange and diabetes: Pentagon
WASHINGTON (AFP) - Agent Orange, the chemical defoliant widely used during the Vietnam War by US forces, is associated with diabetes found in American veterans, a Pentagon study said. Yahoo News
---
New Zealand Vietnam vets win battle
Vietnam war veterans will finally get what they've been fighting 30 years for when the Prime Minister tomorrow announces a compensation commission into the health impact of Agent Orange. The New Zealand Herald
---
Foreigners Allowed To Buy Vietnam's Failing State-Owned COS
HANOI, July 7 Asia Pulse - International financial organizations, foreign investors and foreign companies in Vietnam will now have the right to buy part or all of poorly-performing State-owned companies, under a newly-released decree regarding the transfer, hiring, and selling of these enterprises. Asia Pulse News
---
Vietnam Wall Experience
"Some said: Don't go, it will make you sad. Some said: Go see it, it's not that bad. Yes some said: Don't go, it's best to forget. But I know that for many... It's not over yet." Hispania News
---
Perot running mate James Stockdale dead
LOS ANGELES (Reuters) - Retired U.S. Navy Vice Adm. James Stockdale, who led a prisoner-of-war underground in North Vietnam and later ran for vice president on H. Ross Perot's third-party ticket, has died at age 81. Yahoo News
---
Congress plans emergency funds for vets health care
WASHINGTON (Reuters) - As U.S. war injuries in Iraq and Afghanistan mounted, Congress on Tuesday hurriedly crafted legislation to provide around $1.5 billion in "emergency" funds for veterans' health care programs stretched thin by combat and aging veterans of past wars. Yahoo News
---
War Veteran Protests Vietnam Premier
WASHINGTON - Sitting as guest of honor at a dinner marking a new era of friendship between his country and the United States, Vietnam's prime minister got a stark reminder of the divisiveness that lingers a generation after the war ended. Yahoo News
---
Bush says he'll visit Vietnam next year
"I'm looking forward to my trip and to the APEC summit that Vietnam will be hosting," Bush said after meeting in the Oval Office with Vietnamese Prime Minister Phan Van Khai. CNN.com (Wonder why this is his first visit?)
---
In Vietnam, war history through a political lens
"Of course, to the victors go the spoils - including the right to rewrite history. Just imagine what British soldiers would think if they could see all those monuments from Boston Harbor to Yorktown...Thirty years after its final victory, Vietnam's historical revisionism fulfills a political need: to unify a people still divided by history, outlook, income, and social status. The results vary considerably from what we lived and saw...

In the rewriting of history, though, it is the pattern of what the Vietnamese call "the American war" that is most skewed. The siege of Khe Sanh, broken after troops from the US First Air Cavalry Division punched through on Route 9, goes down as an unqualified victory for the North. That's because the Americans pulled out of Khe Sanh several months later, realizing the base was exposed, isolated, and extremely costly to defend."
By Donald Kirk | Correspondent of The Christian Science Monitor CSMonitor.com
---
Vietnam vets in Iraq see 'entirely different war'
TIKRIT, Iraq — Before dawn, the pilots digest their intelligence briefing with coffee. The sun rises as they start preflight checks. Just after 7:30, they start rotors turning on their UH-60A Black Hawk, and ease it smoothly into the desert sky. USATODAY.com
---
Vietnam sending officers to U.S. for training
HANOI, Vietnam -- Once enemies in battle, Vietnam and the United States will cooperate in the exchange of intelligence on terrorism and transnational crime, and Vietnam will send military officers for training in the United States, Prime Minister Phan Van Khai has announced on the eve of the first trip to the United States by a Vietnamese Communist leader. The Washington Post (Sound like 1984?)
---
Vietnam's telling trail
HO CHI MINH HIGHWAY, Vietnam -- If relentless American bombing didn't get him, it would take a North Vietnamese soldier as long as six months to make the grueling trek through jungle down the Ho Chi Minh Trail. Today, you speed along the same route at 100 kilometers (65 miles) an hour, past peaceful hamlets and stunning mountain scenery. Chicago-Sun Times.com
---
Archives show JFK sought way out of Vietnam
WASHINGTON Newly uncovered documents from both American and Polish archives show that President John F. Kennedy and the Soviet Union secretly sought ways to find a diplomatic settlement to the war in Vietnam, starting three years before the United States sent combat troops. International Herald Tribune
---
Looking for American Remains in Vietnam
All Things Considered, June 8, 2005 · The painstaking work of finding and identifying the remains of Americans killed in the Vietnam War continues more than three decades after U.S. forces pulled out. You need Realplayer to listen to this one. Check it out at npr.org
---
Vietnam vets' poet laureate dies
Steve Mason, poet laureate of the Vietnam Veterans of America, died Wednesday at his home in Ashland, surrounded by friends and family. He was 65. Southern Oregon Mail Tribune
---
Table Tradition Honors Lost Vietnam Vets
MOUNT PLEASANT, S.C. May 27, 2005 — The table is set with a white tablecloth, a black napkin and white candle, and a plate with only a slice of lemon and salt. An empty chair leans against the table. ABCNews.com
---
Vietnam PM to visit US from June 19 to 25
HANOI (AFP) - Vietnam's Prime Minister Phan Van Khai will visit the United States from June 19 to 25 at the invitation of President George W. Bush, Vietnam state television said, quoting a foreign ministry statement. Yahoo News
---
Vietnam's new consumer generation spends money
HANOI: A new middle class of young, tech-savvy consumers with money to buy mobile phones, home electronics and other luxury items is set to propel Vietnam's economic growth for years to come. The Star Online
---
The long search is over for Reed McDonald. For more then two years Reed has been actively searching for the soldier that saved his life on May 6, 1970 when the 8 inch howitzer he had hooked a ride on from FSB Burkett to FSB Wade flipped off a bridge, pinning Reed below in the water. The years had passed, the memories grew dimmer and the realities of the world first had to be accepted. For Reed McDonald there remained a sense of guilt - an obligation unfulfilled all these years to find and thank that special "guardian angel" who he always credited with saving his life. Enough of my chatter...let Reed tell the story "In Memory to SSgt Archie Lamar Jones".
---
Try out the new Guestbook. I am pleased to provide you a new site Guestbook which is designed for easier maintenance. If you have any problems using it - please let me know. Email me at: abattery6-27tharty@quanloi.org. Even if you have placed an entry in the old Guestbook please try out this new one!
---
The last site Guestbook as been alphabetized for the period Sept 2004 through March 2005 and those entries have been removed from the current Guestbook. Look for those entries in the "Guestbook Alphabetical Listing"
---
We are pleased this month to learn that our website has been awarded "The Gunner's Net Award of Excellence". Given by the unofficial home of all Gunners, past and present, in Australia, "Gunners Australia", we are pleased to join the select group of chosen websites. Many thanks to Peter Tibbets, Webmaster, for this honor.
---
Okay, so some of us are gung ho for this war in Iraq and others are not. This is not about that. What it is about, is what we all can agree on, and that is - regardless of how you feel about the politics of this war - the troops deserve our support. Remember - they are following orders just like we did back in Vietnam. So, here is a great way that you can support those troops both in Iraq and in Aphganistan. It's a site called www.anysoldier.com. Instead of just nodding in agreement that you support the troops - this site provides you with an opportunity to put your time and/or money to work. Send a letter to a soldier - send a care package. Check it out! (Many thanks to Reed McDonald for sending this link).