<![if !vml]>6/27TH ARTILLERY VIETNAM LINK PAGE<![endif]>
---
(Listed in no particular order)
DOUG MILLER'S QUAN LOI AIR TRAFFIC CONTROLLERS
VETERAN BUSINESS IDEAS This link is courtesy of the children at the Brenham Community Center in Texas. Many thanks - Hope you have a great "cake day".
27th FIELD ARTILLERY REGIMENT ASSOCIATION - Information website on the Association
VIETAM WAR WEBSOURCES - One of the best research locations on the Vietnam War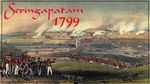 38 (SERINGAPATAM) Battery 'The Tigers' Old Comrades - Think our lineage goes back - check out this British Battery.
THE BATTLE OF AN LOC - A fine new website telling the history of one of the last major battles in Vietnam by Bill Carruthers and Others
VETS WITH A MISSION - Vietnam vets and non-vets who are dedicated to bringing healing, reconciliation and renewal to the people of Vietnam in real ways.
NATIONAL PERSONNEL RECORDS CENTER (NPRC) - Get copies of your personnel file, decorations and awards free.
GI SEARCH.COM - Help in finding lost military buddies
VIETNAM AND AMERICA IN 1967 - New book by David Maraniss that might be of interest - Read the first chapter here.
COMPANY D 1/8th CAVALRY (Air mobile 1st Cavalry site with Quan Loi connections)
1ST ENGINEER COMBAT BATTALION (Check out Photo Gallery of when these guys built part of Quan Loi)

THE VIRTUAL WALL - VIETNAM VETERANS WALL
MILITARY. COM ( Check out their "Buddy Finder" - A good place to search for lost friends)
THE VIRTUAL WALL - THE VIETNAM VETERANS MEMORIAL FUND - A DIGITAL LEGACY PROJECT FOR REMEMBRANCE
A SHORT HISTORY OF 6/27TH ARTY IN VIETNAM (Check out the notes following the "The Account from Lieutenant Larry Vinyard" in The History of the 2nd Battalion 94th Artillery Web site for a short history of 6/27th)
2ND BATTALION 94TH ARTY (Find out about B Btry 6/27th Arty's time with 2/94th at the DMC and the artillery battles with the NVA)
15TH FIELD ARTILLERY (If you have not been here, check out this site soon. A terrific place for all artilleryman - WWI through Vietnam)
TALL COMANCHE - C2/5TH 1ST CAVALRY DIVISION (AIRMOBILE) (Be sure to check out the History Section at this great site)
COMPANY B, 1ST BATTALION, 7th CAVALRY REGIMENT, 1ST CAVALRY DIVISION Great photos at LZ Bravo
PETESTER'S THE BIG ONE (535th Tactical Airlift Squadron, 483rd Composite Wing - Terrific photos and more, from one of the guys that brought us food, mail and flew us in/out of Quan Loi)
THE VIETNAM WAR (A unique and award winning site covering the history of the Vietnam War with superb Tim Page photos)
VIETNAM HELICOPTER PILOTS ASSOCIATION ON-LINE MUSEUM (All there is to know about helicopters in Vietnam and more))
VIETNAM HELICOPTER CREW MEMBERS ASSOCIATION (Check out the "Resourses" page for links to many more Vietnam websites)
FACTS AND MYTHS ABOUT VIETNAM (You be the Judge on this one)
(All content and photos on this site are the property of their named owners and may not be copied or used for any other purposes without permission. Please contact webmaster for permission)